An SEO (Search Engine Optimization) audit is a comprehensive evaluation of a website's performance in search engines, with the goal of identifying areas for improvement and optimization. SEO audit assess the website's current state, uncover issues that might be affecting its visibility in search engine results, and provide recommendations for enhancing overall online presence.
SEO audit is an essential part of any SEO strategy. By regularly conducting SEO audits, businesses can identify and fix any issues that are preventing their websites from performing optimally. This can lead to significant improvements in search engine rankings, traffic, user experience, conversion rates, and revenue.
Key Elements of SEO Audit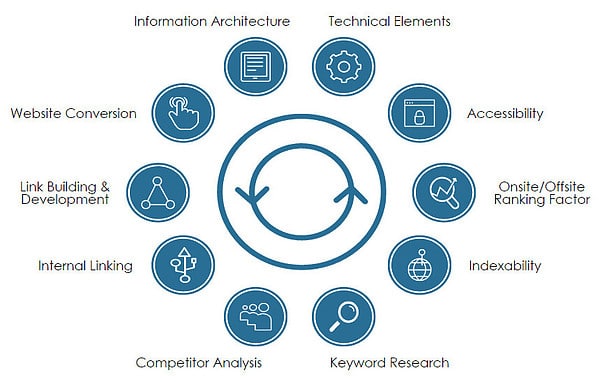 The reasons for undertaking SEO audit are multifaceted, encompassing technical, on-page, off-page, content, and user experience assessments. The ultimate goal is to enhance a website's search engine rankings, visibility, and user satisfaction while aligning with the site's specific goals and objectives.
The SEO audit addresses the following key aspects of your website;
Accessibility
Site Structure
Technical Issues
Ranking Factors (On/Off-page)
Indexability
Keyword Research
Competition
Links (Internal & External)
Website Conversion
The SEO audit process may differ from one website to the other. However, there certain common tasks that must be erformed in all such audits. An effective SEO website audit for example must be premised on hard data on the technical health, traffic, and backlink profile of your website (and the websites of your competitors).
The Ahrefs SEO Audit Checklist below is a good guide to the key tasks involved in conducting an effective SEO audit;

On-Page SEO

Title tags: Ensure each page has a unique and descriptive title tag.
Meta descriptions: Optimize meta descriptions for relevant keywords.
Header tags (H1, H2, etc.): Use header tags to structure content and incorporate keywords.
URL structure: Ensure URLs are clean, concise, and contain keywords when relevant.
Content quality: Assess the overall quality and relevance of on-page content.
Keyword usage: Check for proper keyword usage throughout the content.

Technical SEO

Site speed: Evaluate page loading times and address any speed issues.
Mobile-friendliness: Ensure the site is responsive and works well on mobile devices.
XML sitemap: Verify the presence of an XML sitemap and its proper configuration.
Robots.txt file: Check for any blocking issues in the robots.txt file.
Canonical tags: Confirm the correct usage of canonical tags.
Broken links: Identify and fix broken internal and external links.
SSL certificate: Ensure the website is secure with an SSL certificate (https://).
Duplicate content: Detect and resolve duplicate content issues.

Site Structure

Site architecture: Assess the website's structure and ensure it is user-friendly.
Internal linking: Optimize internal linking for better navigation and SEO.
URL hierarchy: Organize content logically with a clear URL hierarchy.

Keyword Research and Analysis

Keyword relevance: Ensure the website targets relevant keywords.
Competitor analysis: Analyze competitors' keyword strategies.
Long-tail keywords: Consider using long-tail keywords for specific content.

Content Audit

Content optimization: Review and improve existing content for SEO.
Content gaps: Identify opportunities for creating new and relevant content.

User Experience (UX)

Page layout: Ensure a clean and organized layout for easy navigation.
Mobile optimization: Prioritize mobile user experience.
Site search: Implement a functional search feature for users.
Backlinks and Off-Page SEO

Backlink analysis: Evaluate the quality and quantity of backlinks.
Toxic backlinks: Identify and disavow toxic or spammy backlinks.
Link-building strategy: Develop a plan for acquiring high-quality backlinks.
Other Imortant Activities in SEO Audit

#1. Local SEO (when applicable)
Google My Business: Optimize and maintain your Google My Business listing.
Local citations: Ensure consistent NAP (Name, Address, Phone Number) information across the web.
Local reviews: Encourage and manage customer reviews.
#2. Analytics and Tracking
Google Analytics: Ensure it is set up correctly to track website traffic.
Google Search Console: Monitor for errors, indexation issues, and search performance.
SEO tools: Use tools like SEMrush, Ahrefs, or Moz to gather additional data.
#3. Social Media Integration – Check social media profiles and integration for consistency.
#4. Recommendations – Based on the findings of the audit, SEO experts provide actionable recommendations and a prioritized action plan to address identified issues and improve SEO performance.
#5. Monitoring and Ongoing Optimisation –  SEO is an ongoing process. An audit is typically the first step, but regular monitoring and continuous optimization are necessary to maintain and improve search engine rankings over time. Check adherence top SEO best practices and guidelines.
SEO audit therefore serves as the foundation for developing and executing an effective SEO strategy to enhance a website's visibility and rankings in search engine results pages (SERPs). Once you've conducted a thorough SEO audit, create an action plan to address the identified issues and opportunities.
Benefits of an SEO Audit
SEO audit is a valuable tool for businesses of all sizes. It has the potential of heralding significant improvements in search engine rankings, organic traffic, user experience, conversion rates, and revenue.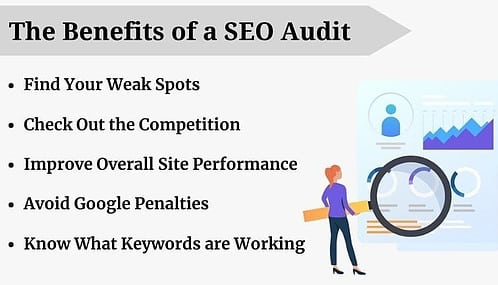 The following are the major advantages of the coducitng an SEO audit;
Improved search engine rankings. SEO audits will help you identify and fix any technical or on-page SEO issues that are preventing your website from ranking higher in search results. This includes weak oints such as broken links, duplicate content and 404 errors that have negative impact on your website performance.
Enhanced user experience. SEO audits will also help you improve the user experience of your website. This includes making sure your website is easy to navigate, loads quickly, and is mobile-friendly. A better user experience means  more visitors staying on your website longer and coming back more often.
Higher conversion rates. When visitors have a positive experience on your website, they are more likely to convert into leads or customers. SEO audits improve your website's conversion rates by identifying and fixing any areas where potential customers are dropping off.
Understanding your competitors. Through the SEO audits you are able to understand your competitors' performance in search results. This information in turn will be utilized to develop a more effective SEO strategy and improve your website's competitive advantage.
Maximize ROI: A successful SEO audit will help in keeping up with the latest SEO trends and best practices as well as ensure that your website is compliant with Google's search engine guidelines. In the process you are in posiiton to prioritize your SEO efforts and resources and measure the progress of your SEO campaigns. ultimately this leads to better returns on investment (ROI) for your online marketing efforts.
How often should you perform an SEO audit?
The frequency at which you should perform an SEO audit can vary based on several factors, including the size and complexity of your website, the level of competition in your industry, and the rate of changes in search engine algorithms.
However, as a general guideline, consider the following recommendations:
Annually – A comprehensive SEO audit should be conducted at least once a year. This annual audit can help you identify major issues, reassess your SEO strategy, and make necessary adjustments to keep your website competitive.
Quarterly or Semi-Annually – For larger websites or those in highly competitive industries, conducting SEO audits every three to six months may be more appropriate. Frequent audits can help you stay on top of any emerging issues and fine-tune your SEO efforts.
After Major Website Changes – Whenever you make significant changes to your website, such as a redesign, migration, or platform update, it's crucial to conduct an SEO audit immediately after the changes are implemented. This ensures that any SEO-related issues resulting from these changes are promptly identified and addressed.
Algorithm Updates – Google and other search engines periodically update their algorithms. When major algorithm updates occur, it's a good practice to perform an audit to evaluate the impact on your website's rankings and make necessary adjustments.
Competitive Analysis – If you notice a drop in rankings or changes in your industry's competitive landscape, consider conducting an audit to assess your site's performance in comparison to competitors.
Seasonal Trends – Some businesses may experience seasonal fluctuations in website traffic and performance. In such cases, consider performing audits before and after peak seasons to optimize your site for seasonal trends.
Continuous Monitoring – Beyond scheduled audits, consider implementing continuous monitoring tools and practices. Tools like Google Analytics, Google Search Console, and third-party SEO software can help you keep an eye on your website's performance and alert you to issues in real-time.
Remember that SEO is an ongoing process, and the search landscape is constantly evolving. Regular audits and continuous monitoring are essential to maintaining and improving your website's search engine rankings and overall online visibility. The frequency of your audits should be tailored to your specific needs and the dynamic nature of your website and industry.
Free SEO Audit Tools for Beginners
Performing an SEO audit requires a variety of tools to analyze different aspects of your website's performance. Website auditing tools are important partners in SEO audit as they help you compute performance metrics . The choice of SEO audit tools depends on your specific needs, budget, and the depth of analysis you require.
Many of these tools offer free trials or limited free versions, so you can explore them before committing to a paid subscription. Additionally, a combination of multiple tools can provide a more comprehensive view of your website's SEO health.
Here are some popular SEO audit tools that can help you assess and improve your site's SEO:
Ahrefs Webmaster Tools
Ahrefs Webmaster Tools  is a comprehensive SEO tool known for its backlink analysis capabilities. It provides insights into your backlink profile, keyword rankings, and competitor research. AWT provides you with the following SEO metrics;
#1. Monitor your SEO health – You scan your website for 140+ common SEO issues that might be hurting its performance in search engines. You will also get advice on fixing those issues and keep an eye on your website's SEO health over time.
#2. Know your backlinks – Browse your website's backlink data, collected by the industry's favorite third-party backlink crawler. Additionaly, get actionable insights from your inbound and outbound link profiles with a variety of user-friendly reports and filters.
#3. See keywords that bring you traffic – Learn what keywords your website ranks for and compare how you stack up against competitors in the SERPs. You also get a better understanding of your website's SEO potential with the help of actionable SEO metrics like Search Volume, Keyword Difficulty, and Traffic Value.
From the above insights, the AWT will rovide you with grahical reresentatin on the overall score for your website, errors in your URLs, status of crawled links among others. You can then analyse these parameters againist the industry standards. For examle URL with errors have an negative impact on site reputation. When you know those URLs, you fix them.
Google Search Console
Google Search Console, the free tool from Google help you measure your site's Search traffic and performance, fix issues, and make your site shine in Google Search results. In  particular, GSC enables you to;
Submit sitemaps and individual URLs for crawling. Review your index coverage to make sure that Google has the freshest view of your site.
Optimize your content with Search Analytics – see which queries bring users to your site. Analyze your site's impressions, clicks, and position on Google Search.
Receive email alerts when Google identifies issues on your site. See which URLs are affected by these issues and tell Google when you've fixed them.
Understand how Google Search sees your pages — the URL Inspection tool provides detailed crawl, index, and serving information about your pages, directly from the Google index.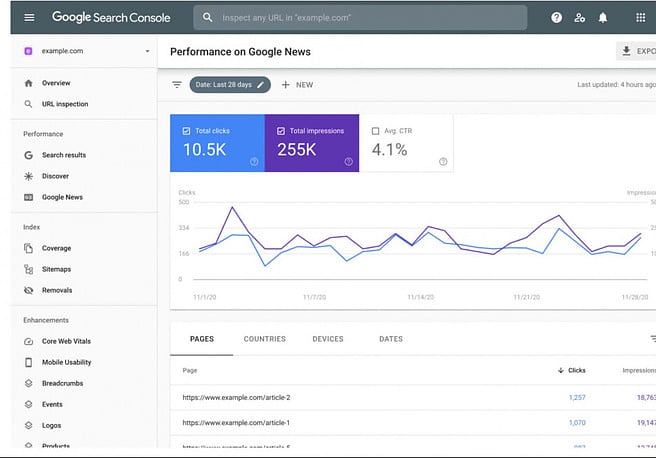 Screaming Frog SEO Spider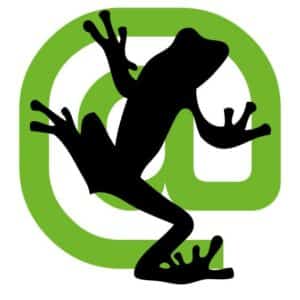 Screaming Frog SEO Spider is a popular desktop-based website crawling and auditing tool used to analyze and optimize websites for search engines. As such, it is an imortant tool for the SEO audit exercise.
Screaming Frog SEO Spider offers a free version with limitations on the number of pages that can be crawled, making it suitable for beginners and small websites. The paid version provides more extensive crawling capabilities and additional features, making it ideal for larger and more complex websites.
You can undertake the following tasks with the Screaming Frog SEO Sider;
Website Crawling – The tool crawls your website, just like search engine bots do, to collect data about each page. It can handle both small and large websites.
Technical SEO Audit – It identifies a wide range of technical SEO issues on your site, including broken links (404 errors), redirect chains, and URLs blocked by robots.txt.
URL Structure – It visualizes your site's URL structure, helping you understand how pages are linked and categorized.
Page Titles and Meta Descriptions – The tool analyzes your page titles and meta descriptions, ensuring they are optimized for relevant keywords and within character limits.
Header Tags – It checks for proper use of header tags (H1, H2, etc.) to ensure content is structured logically.
Images and Alt Text – Screaming Frog reviews images on your site, highlighting missing or duplicate alt text and large image file sizes that could affect page load times.
Canonicalization – It identifies issues related to canonical tags and duplicate content.
XML Sitemap Generation – The tool can generate XML sitemaps, which are essential for ensuring search engines can discover and index your website's pages.
Integration with Other Tools – Screaming Frog can be integrated with Google Analytics and Google Search Console to fetch additional data for analysis.
Site Speed – It provides insights into page load times, allowing you to identify and address slow-loading pages.
Structured Data and Schema Markup – Screaming Frog can identify structured data markup (e.g., Schema.org) on your site.
Broken Link Report – It generates detailed reports of broken links, which can help you quickly fix issues.
Custom Reports – You can create custom reports based on the data collected during the crawl, making it easy to share insights with team members or clients.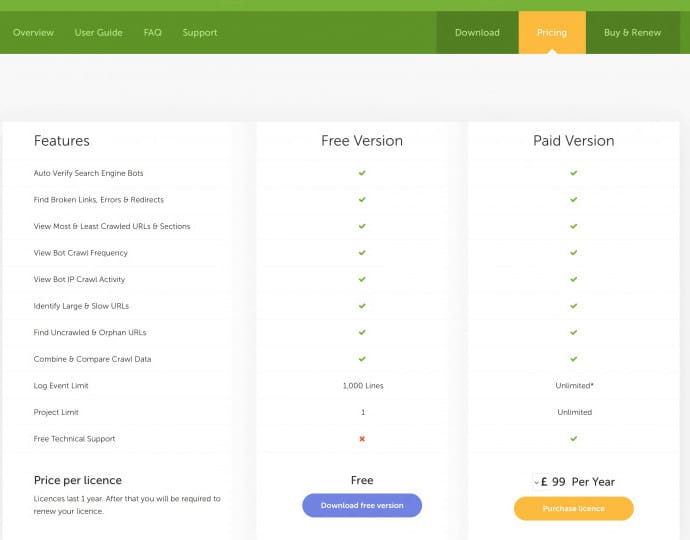 From the foregoing, its clear that the Screaming Frog SEO Spider is a versatile and powerful tool that helps you identify technical SEO issues, optimize on-page elements, and improve the overall search engine performance of your website.
Google Analytics is a powerful tool for tracking website traffic, user behavior, and conversions. It provides valuable insights into your site's performance and audience demographics.
In an SEO audit, Google Analytics data can help you identify areas for improvement, validate your findings, and make data-driven decisions. It's essential for understanding how users interact with your website and how SEO efforts are influencing your site's performance in terms of traffic, engagement, and conversions.
This free tool by Google evaluates your website's page speed on both mobile and desktop devices. It provides suggestions for improving load times.
While Google PageSpeed Insights primarily focuses on technical aspects of website performance, its recommendations and insights can have a direct and positive impact on SEO. Speed, mobile-friendliness and user experience are critical ranking factors. Optimizing your website based on PageSpeed Insights recommendations will obviously improve your site's overall SEO performance.
Summary
In Site Audit, your SEO score is presented as a Site Health Score. This score is based on a huge range of issues as discussed in this ost. Truth be told, theres nothing like a one-size-fits-all SEO audit. The issues covered in this article  are howver sufficient recipe to guarantee a successful SEO audit. SEO audit cannot be conducted in a vacuum; other effors such as avoiding the common SEO mistakes or adhering to SEO checklist will enhance its success rate.
An SEO audit will be as successful as taking action on its recommendations, particularly on these three thematic areas;
Technical SEO – Fixing these issues may boost your site's overall search performance.
On-page SEO – Fixing these issues may increase your organic clicks.
Content opportunities – Pursuing these may rank pages higher and for more keywords.
Jeff
Safariaffiliate