Affiliate links cloaking is about protecting your commission. A common adage in most affiliate programs literature is RRE (Register Recommend Earn). All that is required of you as an affiliate marketer is to join an affiliate program, recommend some products or services and viola…….you earn money if they buy the products. Sounds very easy to earn money online, right? On the face value yes, but on the ground it is very different.
Have you ever wondered how save is your commission? How is the commission protected from potential theft? Thats how affiliate link cloaking plugs in.The Internet space is awash with many scammers posing as legitimate affiliate programs. Their only only objective is to earn from the sweat of affiliates.
Commission theft is a common phenomenon in affiliate marketing. Deceitful players apply tactics to replace your unique affiliate ID code with other affiliate ID code that ends up receiving your commissions. You frustratingly earn nothing despite the toiling even without your knowledge.
What is Affiliate Links Cloaking?
Affiliate link cloaking is the process of concealing the affiliate link URL that the affiliate program has allocated you. Whether you are a new or experienced in affiliate business, I'm sure you've noticed one thing– the seemingly long, complex and cumbersome affiliate links. 
Link cloaking involves first shortening the URL. In so doing, the affiliate ID is protected by making it less evident and in the process protecting your commission from potential theft.
Link cloaking is a legitimate defence mechanism against affiliate commission theft and therefore  is widely embraced by industry players.
The process generally involves taking an affiliate link and change its appearance through a redirect. This is typically done to:
Conceal the end destination
Shorten the URL
Add enhanced data analytics
Help affiliate link management
How Does Affiliate Links Cloaking Works?
Let's take an example of link cloaking. Affiliate links are usually difficult to remember due to the long text that includes the rather intimidating affiliate ID.
Uncloaked Link: https://www.amazon.com/gp/product/B00T3ERXKE/ref=as_li_tl?ie=UTF8&tag=ph062-20&camp=1789&creative=9325&linkCode=as2&creativeASIN=B00T3ERXKE&linkId=de9c8f894b33f0b0174f5207216aa1d7
Cloaked Link: www.photo-lenses.com/go/affiliate
You will agree with me that the cloaked link is more appealing, professional, convincing and secure for your visitors than the uncloaked one. A shorter affiliate is also more charming to your visitors.
The work of the scammers would involve interrupting the flowchart below;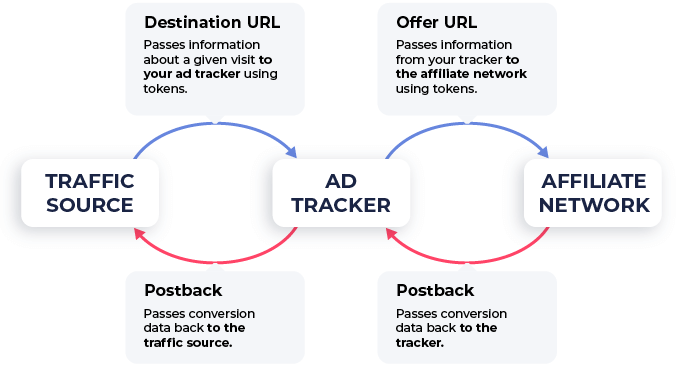 Why Would You Hide Your Affiliate Link? Benefits of Affiliate Links Cloaking
The big question is; why would you want to be incognito (so to speak) in the online space? Some people might even argue that cloaking links is being dishonest. Lets look at this pros and cons against this common and popular  practice in affiliate marketing
Safeguard theft of commission: Loss of commission is perhaps the first advantages you gain from links cloaking. However even with cloaking, the best strategy to counter this is to partner with affiliate programs who have invested not only in the technology but also in building a trusted brand over the years. An example of such an affiliate program is Wealthy Affiliate.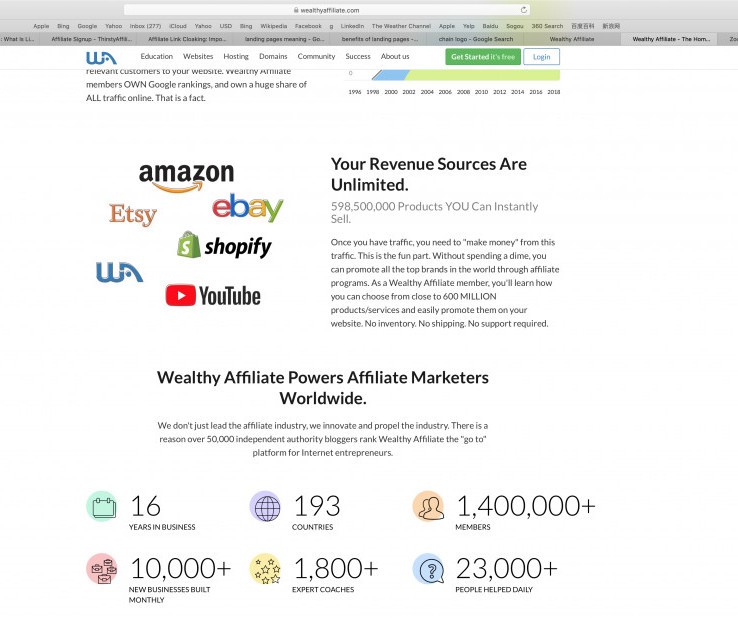 Assist in metric tracking: One of the critical paths for any affiliate marketer is to monitor SEO KPIs (Key Performance Indicators). Tracking all the metrics that defines your business helps in measuring performance of SEO strategies. Link cloaking is good at tracking clicks to your affiliate links which will help you determine the content receiving most visits.
Enhance click-through rate (CTR): Your visitors are likely to click on cloaked link due to its attractiveness than uncloaked one.
Avoid emails being blacklisted: If your affiliate link forms part of your emails, it highly likely to become a target for spam filters resulting in blacklisting or arriving as a spam. Cloaking will help in eliminating this problem as the email from a cloaked link appears more credible.
Ease of links management: Link changes by affiliate programs imply that you are have to change your links to align with new one. In situation where you have numerous affiliate links, it can be quite cumbersome. However, with link cloaking you only make changes in one place and its automatically applied to each and every other link.
Enhance Google ranking: If you value Search Engine Optimization (SEO), then you will do anything for your content to be ranked highly by Google.  Do-follow affiliate links lower your content ranking with search engines. In the absence of link cloaking, its cumbersome, to affect the do-follow affiliate links manually. Link cloaking ensures that this is accomplished with ease.
Does Links Cloaking Injure SEO?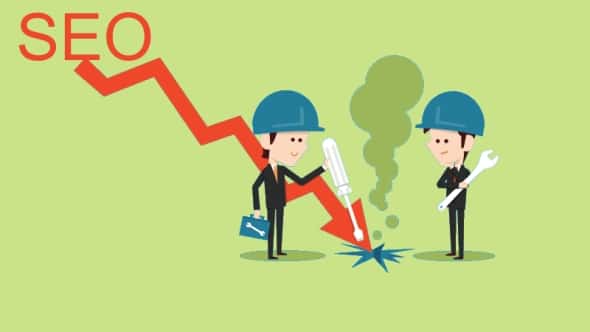 One of the major affiliates' concern is that affiliate link cloaking hurts their trust relationship with search engines. That Google will view their blogs as spammy.
Far from this misconception, cloaking your affiliate links is not detrimental to your SEO efforts. Just make sure the redirect land in trustworthy and authoritative destination.
Another worry affiliates have with shortening of links is slashing the PageRank. However, Google just require you to mark any link you don't want Google PageRank to passthrough with a 'NoFollow link'.
For existing outbound links only influenced by monetary gains, they should also be tagged as 'NoFollow' and also the rel = 'sponsored' tag.
There are three 'rel' values:
rel = "sponsored" (paid link)
rel = "ucg" (user generated)
rel = "NoFollow" (all else)
Popular plugins that allows you to easily implement URL shortening inside of WordPress include PrettyLinks,ThirstyAffiliates and ClickMagick
Get the most powerful redirection, link shrinking, and affiliate link management plugin for WordPress – all for an incredible price!
Although some quarters may argue against affiliate links cloaking, the benefits outweigh any downside.
If you take the key benefits of shortened links i.e. additional trust, increased CTR and enhanced tracking capabilities, you have every reason to embrace cloaking your affiliate links.
Not all affiliate program though allows links cloaking. Amazon for example doesn't. Check your program before you start to implement links cloaking.
Jeff
Safari Affiliate