Imagine spending hours fine tuning a post for your blog. You ensure the semantics, structure, content and everything is excellent. However, on uploading it, but nobody searches for it in Google. Reason? It doesn't contain any word or phrases your target audience are using when searching (search intent). The bitter truth is that you will not attract any traffic.
That's is where keyword research comes in – to create demand for your content.
Whats Keyword Research?
Keyword research is the process of discovering and analyzing search terms entered into search engines by online searchers. The focus is the terms your audience are likely to use. The aim is to find all possible search queries that may be relevant to your audience, often for search engine optimization (SEO) or just marketing. Keyword research therefore involves finding, analyzing categorizing and ranking keywords.
Often, we assume (through intuition, surveys etc.) to know what our audience want without any research. However, this has over the years proved ineffective. With the help of keyword research tools, you can gain valuable insight into the actual search terms your audience are searching.
Why is keyword research important?
The terms people use in their search queries give insight into their search intent – figuring out what your audience is looking for. As a content creator, you can create content around that, making it easy to appear organically on top of SERPs.
As a beginner content creator, failure to employ keyword research in your content assembly will costs you time, resources and potentially desperation to quit content creation.
According to a study by Ahrefs, 90.63% of pages on the internet do not get any traffic from Google because they don't employ keyword research.
In a nutshell, keyword research helps you:
  Increased organic search ranking (free ranking)
      Saves time in quality content creation.
      Reduce bounce rate and increase dwell time (ranking factors).
      Strengthen brand awareness and visibility
      Increased sales/conversion.
      Offer marketing trends insight – Discover new relevant topics to cover on your site
      Get more keywords (long-tail keywords) – very important for small or new websites.
The Role of Keyword Research Tools in Keyword Research
We can now appreciate the role of keyword research in growing traffic to your site by ensuring you assemble content that increase your organic search traffic.
However, if you are a newbie to SEO, keyword research may seem a complex affair. That's where keyword research tools come in.
A keyword research tool assists you to uncover topical ideas searchers are looking for in search engines. From topical ideas you can easily get content ideas to use in your content assembly.
In addition, you can discover short/long-tail keywords which your competitors are using to rank top. This is a strategy to rank high from competitors' efforts.
Essential Keyword Metrics
Keyword research tools can generate a lot of information about keywords. However, not all this information may be required in all situations. The following keyword metrics are fundamental in keyword research;
Keyword Search Volume
Keyword Trends
Keyword Difficulty (Competitiveness)
Keyword Gap Analysis
Keyword Density
Search Intent
SERP analysis
Cost Per Click (CPC)
Top ranking results for this keyword
Best Free Keyword Research Tools for New Websites
In coming with the list of the best keyword research tools, we have taken into account the following aspects;
Keyword Metrics: As mentioned earlier, keyword research tools can generate many keyword metrics depending on its configuration and capacity. There are core features however that a keyword research tool worth its name should possess so as to be helpful to keyword research. For example, keyword difficulty and search volume.
Keyword Specialization: Keyword research tools specializes on different aspects of keyword research. This is very key point to acknowledge as rarely will you come across a one-fit-all tool in the market.
Upgrade Path: While the focus is on free keyword tools, we need to also appreciate that paid-up versions provide features than the free versions. This aspect is the foundation of examining the upgrade trajectory for the free plan bouquet. For example, you may want to know the provisions of the free version in relation to number of searches, keyword metrics and duration allowed on free plan. You need an offer that's helpful enough.
Ease of Use: Keyword research is often intimidating for newbies. Some tools do not help the matter by being too complex to use. Simplicity is therefore a key factor in value addition for the keyword research tools. A good tool should be straight forward for beginners so that they can focus on keywords optimization for the benefits of their websites. 
We have voted the following 9 keyword research tools specifically for beginners;
Keywords Everywhere
Google Search Console
Google: People Also Ask |Related Searches
Wordstream Free Keyword Tool
Ahrefs Webmaster Tools
Jaaxy
Keyword Surfer
Answer the Public
Google Keywords Planner
The list is not a top-down list as each of the tools is best suited for different environment.
Let's now get straight into explaining to you why we think each of the free keyword research tools below is the best for a beginner like you
#1 Jaaxy 
Jaaxy Keyword Research Tool is a keyword research tool which has been developed by affiliate marketers for affiliate marketers. Developed by Wealthy Affiliate, a leading affiliate program, it is one of the most prolific industry keyword research tool.  With many useful features and tools, the platform will reduce your keyword research efforts considerably.
Get more details on Jaaxy from Jaaxy review
Jaaxy you will assist you achieve the following;
 Keyword research (get low competition and competitive keywords for instant rankings)
 Monitor site ranking
 Identify new niche opportunities (Brainstorming new niche and keyword ideas)
 Discover your competitors' strategies
 Build new domain portfolios
 Discovering lucrative affiliate programs for your niche
 Discovering untapped high-traffic niches
 Predicting expected traffic for a particular keyword and its rank
 Building to-do lists for your projects
 Saving your keyword lists
 Apply Google's Instant Alphabet Soup technique automatically
Jaaxy Pricing: Jaaxy has three bouquets, differentiated by their search capacity. While many programs will avail a trial version for starters, the Jaaxy Starter option is a full product but with limited number of searches you can conduct.
#2 Keywords Everywhere
Best suited for Browser Add-on for Keyword Research
Keyword Everywhere is a free browser Add-on for Keyword Research. Being a Chrome/Firefox extension, all you need to do is a simple installation to see vital keyword search right there on Google as well as keyword suggestions.
Keyword Everywhere will display monthly search volume, CPC and competition data of keywords on multiple websites.
Keywords Everywhere enables you save a lot of time as there will be no need to copy data from one website while finding search volume from another. It also allows you find long-tail phrases with their accurate search volume, CPC and competition data.
The free version of Keyword Everywhere has the following features (no search volume data);
Keyword Widgets – Related keywords, People Also Search For keywords & Long-Tail Keywords.
Trend Charts – Trend chart in Google & YouTube.
YouTube Metrics – Search Insights, SERP Metrics & YouTube Tags.
Traffic Metrics – monthly estimates traffic & the top 5000 keywords that any URL or Domain.
Domain Authority, DA Trend, Spam Score, Total Referring Domains, Backlinks
On-Page Analysis – Analyze any URL to get the list and density of keywords in the page
Competitor Gap Analysis – Find keywords that your competitors rank for.
If you ever want to upgrade to paid-up version, the upgrade path is simple, cheap and straight found. It's based on purchase of credits where 1 credit = 1 keyword. You can therefore start and scale up accordingly.
#3 Google Search Console
Google Search Console is a free service offered by Google that helps you monitor, maintain, and troubleshoot your site's presence in Google Search results. It will help you understand and improve how Google sees your site.
Google Search Console mirrors what Google thinks of your site. It has many tools you can use to gauge the performance of your site, troubleshoot and enhancement recommendations. You can use the keyword tracking tool for example to find keywords are already ranking for and also provide opportunities to rank higher for specific search terms and bring organic traffic.
Google Search Console will assist to do following;
Confirm that your site is crawlable by Google.
Correct indexing problems and request re-indexing of new or updated content.
Google Search traffic data: frequency site appears in Google Search, search queries showing your site etc
Receive alerts when Google encounters indexing, spam, or other issues on your site.
Showsites linking to your website.
Troubleshoot issues for AMP, mobile usability, and other Search features.
#4 Google – People Also Ask and Related Searches
People Also Ask is a Google feature that feeds searchers with additional information on a query they have asked Google. The additional information is in for of a question related to the original search. The example below of 'affiliate program' search, results in the questions listed in the People Also Ask For feature shown.
You will notice that all these questions is an attempt to optimize the original search term, e.g., the question 'how do I become an affiliate'? You gain insights into what your visitors are searching for which can be a rich mine for keywords.
Related Searches are the eight search results found at the bottom of the result page. Besides helping you discover relevant keywords for your content, related searches will also enable you know your audience and what they are searching for. Below is the Related Searches for the above original search query of 'affiliate programs'
How does these two Google features fit in as keyword research tools?
The People Also Ask For and related Searches enables content creators to find out the questions their target audience are asking and thus prepare the best answer. You are able to discover the user intent easily and therefore get keyword ideas for your content. For example, you can copy phrases from these features and use them in other keyword research tools to see their competitiveness.
#5 Ahrefs Webmaster Tools (AWT)
Ahrefs Webmaster Tool (AWT) is an equivalent of Google Search Console – except made by Ahrefs. It just gives website owners free limited access to Site Explorer and Site Audit.
The free Ahrefs Webmaster Tools allows you to access the overview reports. These reports provide useful insights into your site performance in the many aspects e.g.  following areas; UR, DR, Backlinks, Referring domains, Organic keywords, Organic traffic, Traffic value, Ahrefs Rank, organic search and paid search
In a nutshell AWT provide the following key services for content creators and website owners;
1. Monitor your SEO health – Scan and identify SEO issues hurting your site in search engines and advise on solutions.
2. Know your backlinks – report on your links profile (outbound and inbound)
3. See keywords that bring you traffic – identify what keywords your site rank for and compare with competition
4. Better understanding of your website's SEO potential
#6 Wordstream Free Keyword Tool
Best suited for PPC marketers
Wordstream Free Keyword Research Tool gives you hundreds of relevant keyword results, plus additional, actionable information like competition level and estimated CPC.  It's an remarkable alternative to Google's Keyword Planner.
All you need to do is enter a keyword and then choose your industry and country. You'll get a list of related keyword suggestions, including long-tail keyword variations, as well as their search volume on Google.
You can also enter a website URL – such as a competitor's homepage – to get 25 contextual keyword suggestions and ideas to help you compete against similar businesses.
If you desire to get the full list of keywords, it can be sent to your email address for free. You can then download the CSV file and upload it directly into your Google Ads.
One of the selling features of the free keyword tool is its focus on keyword analysis rather than just keywords. This helps you to draw a priority list of your marketing budget.
The Wordstream Free Keyword Research Tool will provide you with the following keyword ideas;
Google Ads keywords – high-volume, low-competition keywords for Google ad campaigns.
Keywords for websites – popular and niche keywords for your site.
Keyword phrases – real phrases users type into search engines.
Long-tail keywords – Less costly to bid and easier to rank for long-tail keyword queries.
Negative keywords – keywords you should exclude from your AdWords campaigns.
Meta keywords – help search engines understand your website with meta keywords.
PPC keywords – research keywords to use in your PPC campaigns.
SEO keywords – export SEO keywords to help your site rank on more organic searches.
Popular keywords – find high-volume keywords in your niche.
#7 Keyword Surfer
Keyword Surfer is a free Chrome extension that shows estimated global and monthly search volumes for any query typed into Google. It allows you to see the search volume, Cost per Click, estimated traffic, word count of your competitor's pages, exact number of keywords used, and a complete list of keyword ideas with overlap score and search volume.
Keyword Surfer allows you to generate keyword ideas and see search volumes directly in Google search results. The beauty of keyword surfer is that you don't to keep on getting back and forth opening countless tabs, or juggling 2-3 tools at the same time; you can access 5+ data points without leaving Google's Search Results Page.
For every new search in Google, you'll uncover valuable insights on search volume, CPC, keyword suggestions, related terms, visibility metrics, and on-page data.
You can also create keyword collections that will allow you to easily bookmark important keywords without having to google them separately every time. Conveniently export collections as a .csv file whenever you need to.
#8 Answer The Public 
Answer the Public enables you to find search terms topics that searchers use on a regular basis. This is meant to help the content creator align content that exactly matches user intent. The reasoning behind Answer the Public is that most visitors to your website find it through search engines. In so doing, Answer the Public provides raw search insight 'direct from the minds of your customer'.
As an example, if I search for the term affiliate programs in Answer the Public, I get questions, prepositions, comparatives, alphabetical & related as shown below;
From the result tabs, you will have an overview of the keywords obtained plus all the data you may need. From here you can the topics to analyze the search intent of your target audience.
Answer the Public takes advantage of data from the autocomplete function of search engines to quickly cranks out every useful phrase and question people are asking around your keyword. The People Also Ask in Google for example is some of the data used by Answer the Public.  Through this you are able to get insights into what your target audience really want.
'There are 3 billion Google searches every day, and 20% of those have never been seen before. They're like a direct line to your customers' thoughts.' – AnswerthePublic
In summary Answer the Public helps you through the following ways;
Discover hidden niches that boost organic search.
Be on frontline in knwoing what people are searching on Google, avoiding guesswork..
Streamline and fastrack your content assembly
Identify content ideas without manually having to sift through individual keywords, saving time.
#9 Google Keywords Planner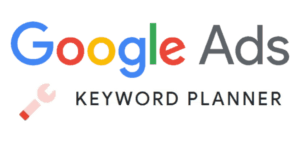 This keyword tool is designed for the Google's AdWords campaign. It is best for discovering words or phrases related to your products or services.
The tool is free to use even without an Ad campaign. All you need is a Google account.
Google Keywords Planner tool helps you find keywords that are most relevant to your niche. By providing insight into how often certain words are searched and how those searches have changed over time, it helps you narrow your keyword list down to the ones you really want.
Once you have a Google account, you can sign up for Google Ads campaign a
1.    Start a Campaign
2.    Discover new keywords – Search for words or phrases related to your products or services. Our keyword research tool will help you find the keywords that are most relevant for your business.
3.    Get bid estimates – Keyword Planner will give you suggested bid estimates for each keyword, so you can determine your advertising budget.
4.    Make your plan – Once you've found the keywords you like, you can add them to your advertising plan. Save your plan for future reference or share with your business team. When you're ready, you can finalize and launch your campaign.
"We're able to stay on top of keyword trends to refine search campaigns and ensure content remains relevant." – – Brad Beiter – VP Performance Content, Performics
Jeff
Safari Affiliate