Are you wondering how you can start a blog and make money? Making extra bucks, supplementing your earnings and repaying debts are the most common form of the financial resolutions. Many of us yearn for ways we can work from home and make money especially through writing/blogging.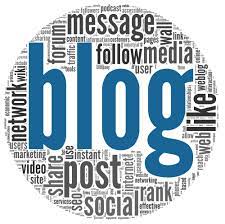 A blog is just a website or web page that is regularly updated, usually run by an individual or small group, and is written in an informal or conversational style.
Its therefore easy to start a blog. Or is it?
With blogging, you get a chance to build an online presence, share your ideas on your area of expertise or passion and make money. As inspire, educate, and entertain your audience, your blog attract traffic which in turn present an opportunity to monetise the content.
But how you do you start a blog with potential to generate money for you? Below is 11 steps of how you can start a blog and make money;
Pick a niche for your blog
Choose a name for your blog
Select a webhost for your blog
Select a blogging platform
Install WordPress
Choose a theme for your blog
Start creating content
Optimize your blog for SEO
Create a publishing schedule
Promote your blog
Make Money
Blogging and Making Money Online
Blogs have altered the marketing arena, moving us away from just doing business into an era of building relationships.In a nutshell, the main purpose of a blog is to build relationships.
As a blogger your main goal is to entice your readers with quality content so that can stay hooked onto your website as long as possible. Hopefully they will become loyal fans upon which you get opportunities to ultimately get a conversion. You must therefore take deliberate steps to build relationships so that you your fans can trust you.
Why are Blogs so Popular?
Blogs can make you money
Keep your audience up-to-date thereby building long term relationships
Its flexible and portable
Help build trust with audience
Helps attract organic traffic to your site and ultimately leads
How do you start a blog and how do you monetise it ? Lets expound on each of these steps;
Picking a Niche: How do you decide what to blog about?
A niche is a specialised segment of the market for a particular kind of product or service. Niche marketing (through blogging) is a very effective way to focus on the customers who need your product/services most. In the process, you utilise your priority resources on areas that will most likely convert and make more profit.
Choosing a niche sounds an easy decision to take but often it's not. If you start writing about something that just props up in your mind, it may not be sustainable enough to generate income for you. The choice of a niche will ultimately define the future of your blog (success or failure).
Tips of Picking a Profitable Niche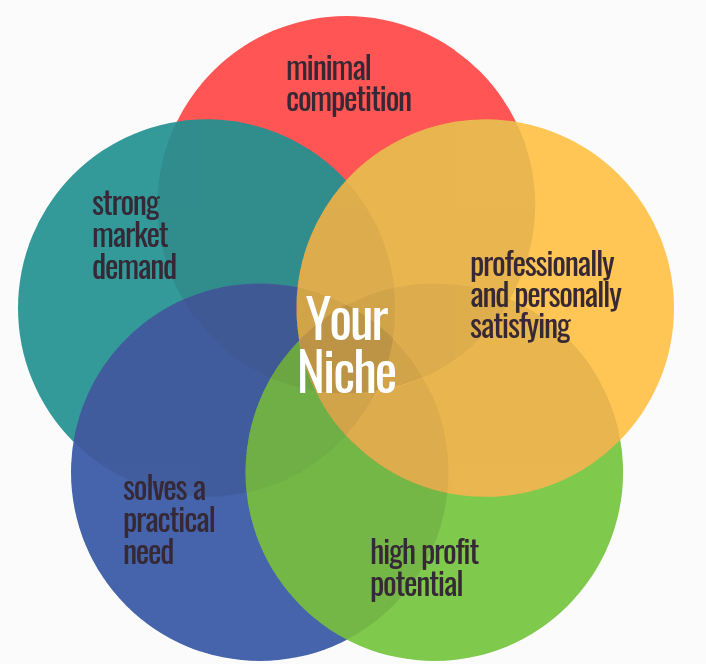 Identify your interests and passions. Pick a topic you enjoy doing or talking about
Check around and identify a problem that require a solution
Narrow down your niche. Don't pick a niche that's too general
Research: conduct research on competition, profitability, Keyword Research Tools can assist you in this aspect.
Get started: carry out a dry run for your idea.
No matter the niche you settle on, you need to love it.
Choosing the Blog Name and the Domain Name
The name should be a pointer of what your blog is all about and the perceptions you want to create in the minds of your readers. The name of your blog should therefore relate to what you want to write about, short and catchy for ease of remembering.
Sounds easy? Not quite. The domain name will create the first impression to your visitors. A good domain name can make a positive and lasting impression, while a bad one can chase away the visitors. In addition, it defines your brand and can still enhance your SEO efforts. Changing a domain name at later date can be costly in terms of branding, opportunities, SEO rankings and money.
The following guide can help in chosing a selling domain name;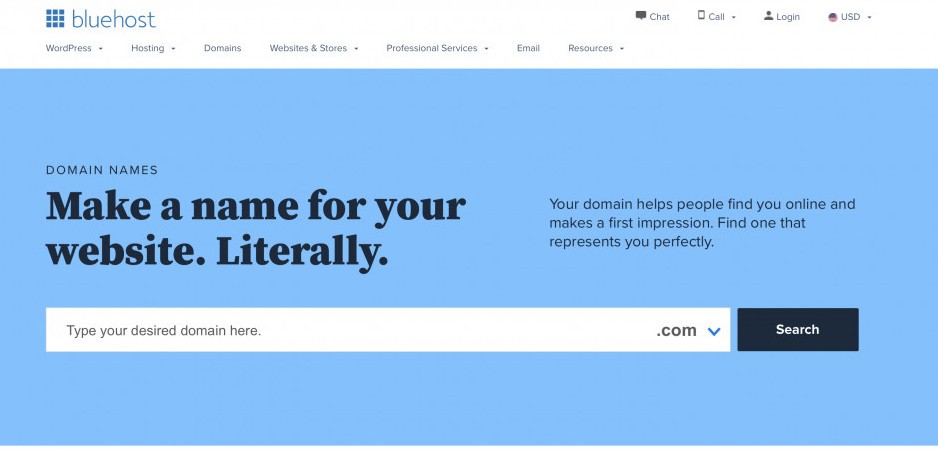 Use the right domain name extensions (.com, . org, . net popular)
Don't have it too long. Shorter better
Use catchy and easy words/phrases – to write and pronounce
Avoid hyphens and numbers.
Consider appropriate keywords to enhance SEO ranking. Google Keyword Planner is a great tool for this.
It should be derived from the blog name.
Use the services of accredited domain registrars to ensure its not registered by another entity. I would strongly recommend the Bluehost's domain name checker.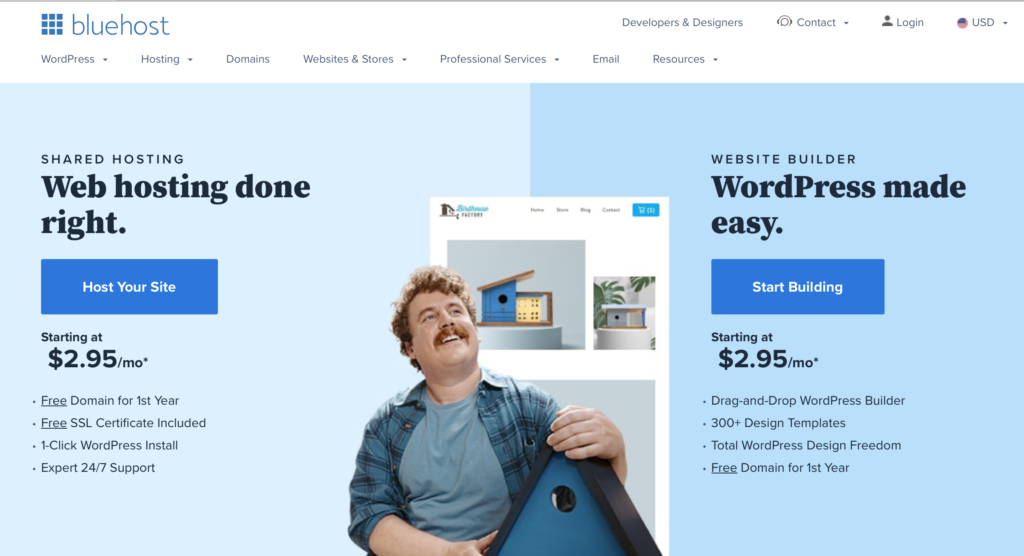 To ensure you settle on a good and reliable web-host,  its important you considers several factors such as numbers of existing customers, customers reviews, guaranteed up-time and resources guaranteed. BlueHost is home to millions of websites and satisfied customers…..and much more.  You can get started with BlueHost Basic Plan for as low as $2.95 per month and a free domain name with your hosting plan!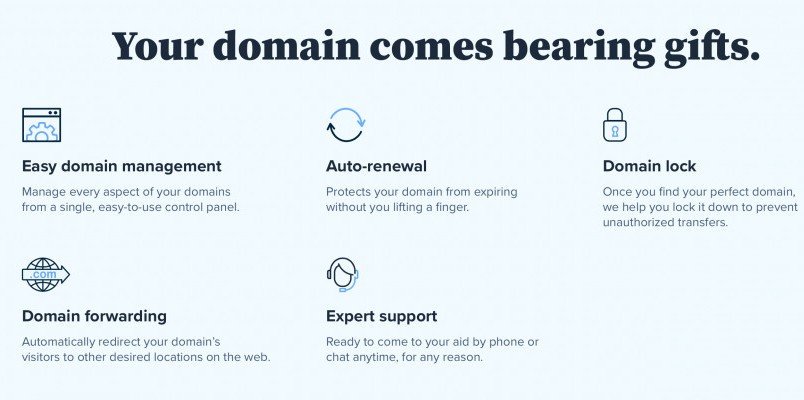 Helping you find the perfect domain is just the beginning with Bluehost as upon sign up you will have access to a whole lot more; BlueHost will grant the numerous default support functionalities that includes
Lightning-fast search
Huge selection
Domain privacy
Geo-location domains
Microsoft 365 integration
Peace of mind
BlueHost fits the bill of being a perfect webhost and i highly recommend it to any blogger. You can make a choice from any of the plans below;
Picking a blogging platform. 
Statistics available indicate that WordPress commands a dominant market share of the blogging platforms. You will be assured of a custom domain with access to free open source blogging software.
Free platforms may appear enticing on first sight but they have limitations which may not be conducive for a blogger out to make serious money online. However, they are a good ground for getting started or testing your blogs.
Tips of Picking a Blogging Platform
1.  Safety and security: Content backup and security
2. Customization: Site backend customization
3. Budget: Free for simple/test site only
4. Monetize the blog: As you gain visitors to your site, do not delay to monetize your blog.
Install WordPress and Pick a Theme
BlueHost has automated the installation process of WordPress.  You are only required to provide the personal information required.
A theme defines how your blog will look and provides the framework to create the styling of your WordPress website as well as  the foundation of your design including the core functionalities. WordPress also has plugins that can add to or extend the functionality of your blog.
With so many themes on offer, you are surely spoilt of choice. Choose a theme that best align with your niche.
Tips for Choosing a WordPress theme:
Easy of navigation – Simple, friendly and easy to read.
SEO friendly – this enable visitors to locate your content. Ensure its optimized for SEO for better ranking in Google's (Search Engine Result Pages (SERPs) 
Accessible across all platforms – mobile, desktops, browsers.
Ensure sufficient customer support is available
Create a WordPress-powered website fast and easy with Bluehost Website Builder.
Create Content and Optimize for SEO
Search engine optimization (SEO) is the process that owners of websites use to drive organic traffic to their web pages from search engines.
There many different SEO strategies used to achieve this. As a beginner blogger, you must at least familiarize yourself with use of Keywords Research, titles and meta tags in each and every web page of your blog. Learn also how to attract organic traffic for free.
WordPress makes it very simple to optimize the technical aspects of your blog. One of its key selling points is the availability of so many free plugins (including SEO plugins) that offers you flexibility to modify your blog the way you want, even without technical background.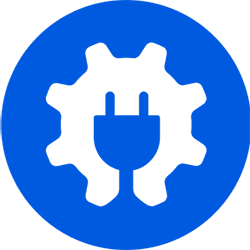 WordPress is home to thousands of plugins including SEO. The WordPress SEO plugins can sometimes makes it harder for beginners to choose the best WordPress SEO plugin. To navigate round this challenge, WordPress has All in One SEO (AIOSEO) that combine many individual SEO plugins and its free.
AIOSEO is the original WordPress SEO plugin that's used on over 3 million websites. One benefit of AIOSEO is that it come with XML Sitemap makes it easy for search engines to find all of your content, quickly for ranking.
However, your obligation as a blogger is to create content for real people so that they can have a reason to keep on coming back.
Promote Your Blog
Now that everything you need to start a blog is in place, you need to let the internet space to know of your existence. In addition to the tactics of gaining organic traffic, you'll need to find creative ways to drive serious traffic to your site. Some of the most common methods of promoting your blog include;
Social media – Facebook, Twitter, Instagram, Pinterest among others are excellent platforms to attract traffic to your blog for free.
Newsletter – Create a newsletters with topical for your audience to subscribe to. This is an opportunity to engage your fans, build trust and attract more fans.
Guest Writing – Let your writing skills be known by writing in other platforms as a guest writer for free. As you gradually get known, your Expertise, Authority and Trust (EAT) climb higher as well as reputation in your  niche.
Paid Ads – You can as well set aside some budget to boost your blog and gain more readers. Google Ads for example, will greatly help in improving your ranking in SERPs.
Make Money And More Money
Is it really possible to make money with a blog? Can you make a living out of blogging or is it just another scam? Blogging for money is not a theoretical concept but it's a reality. It's not an easy job though. It's a tricky and time-consuming process that requires a LOT of effort and hard work but quite rewarding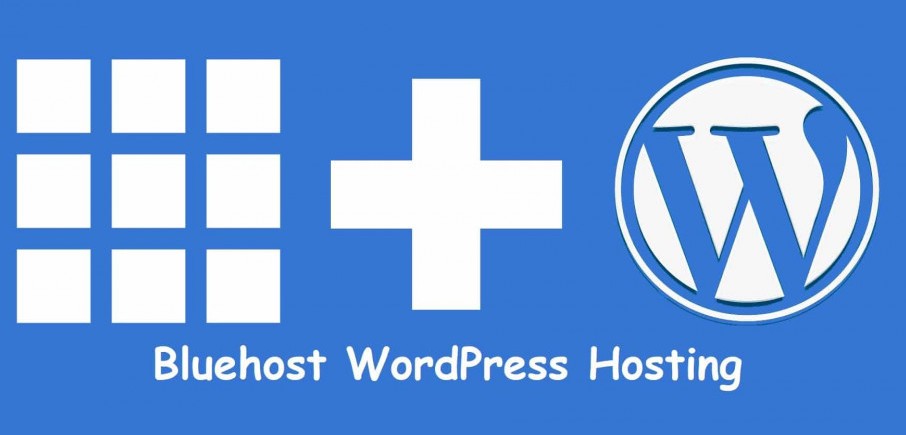 I hope this simplified guide to starting a blog is useful to you. All said and done, you must have  your goals of starting a blog  clear from the onset. This may include publishing schedule, income projections etc.
Now, take a minute and get yourself a domain and hosting. As a long as you can buy a year worth of web hosting you will get a FREE domain for the 1st year.
Jeff
Safari Affiliate