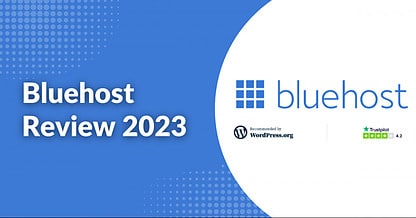 Bluehost is one of the largest web hosting companies in the world. Started in 1996, Bluehost has grown steadily to become an official WordPress recommended hosting provider. It now powers more than 2 million websites from all over the world. It offers a wide variety of hosting plans particularly for beginners and round the clock customer support.
Upon signing up for starters, you get a free domain name (an annual saving of up to $20) and hosting costs as little as $2.95 per month. You will also have access to vast loads of features to help you get set up quickly.
What is a Good Web Hosting provider?
We know without doubt that a good web hosting provider is one of success pillars of your website. Bearing in mind that the best hosting provider for you depends on your specific needs and budget. a good web hosting provider must have the following characteristics: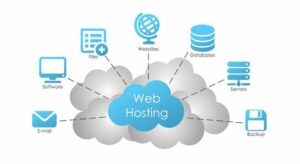 Reliability and Uptime – A reliable hosting provider should offer highest uptime possible guarantee, ideally 99.9% and higher. This ensures that your website is accessible to users 24/7.
Speed and Performance – One of the Google's Core Web Vitals, fast-loading websites are critical for user experience and SEO. Your web hosting provider must rovide robust hardware and software infrastructure to ensure speedy page load times.
Scalability – As your website grows, you may need more resources. A good hosting provider should offer scalability options, such as VPS (Virtual Private Server) or cloud hosting, to accommodate your growing needs.
Security – The hosting provider must protect your website from threats like malware, DDoS attacks, and data breaches. Features like SSL certificates and firewalls are key towards this endavour.
Customer Support – Bluehost 24/7 customer support is unrivalled especially for beginners package. Responsive and knowledgeable customer support is a very important factor. Choose a provider with 24/7 support through multiple channels, such as live chat, phone, and email.
Backup and Disaster Recovery – Regular backups and a disaster recovery plan can prevent data loss and downtime in case of unforeseen events. Ensure your hosting provider offers reliable backup solutions.
In addition to the above requirements, there are other considerations for the overall success of your website.
Bluehost Hosting Plans
Bluehost offers a wide variety of hosting plans for all size of businesses and budgets. Let's take a look at Bluehost hosting plans and their features.
Hosting Plan
Features
Pricing (Cheapest Plan)
Shared Hosting
- Basic and cost-effective option.
- It's suitable for personal websites, small blogs, and small businesses.
- Multiple websites share resources on the same server.
- Bluehost offers different tiers (Basic, Plus, Choice Plus, Pro) of shared hosting with varying features and resource allocations.
- $2.95 /month
- Renewal $9.99 per month
WordPress Hosting
- Optimized for WordPress websites.
- Features may include one-click WordPress installation, automatic updates and enhanced security.
- Bluehost offers various WordPress hosting plans, including basic, plus, and choice plus.
- $2.95 /month
- Renewal $11.99 /month
VPS Hosting
- Virtual Private Server hosting offers more control and resources compared to shared hosting.
- You can choose between managed and unmanaged VPS hosting.
- Dedicated resources, including CPU and RAM.VPS hosting is suitable for websites with moderate to high traffic and resource requirements.
- $34.99 /month
-Renewal $83.99 month
Dedicated Hosting
- Provides you with an entire server dedicated to your website.
- It offers the highest level of control and performance.
- Suitable for large websites, e-commerce platforms, and applications with high resource demands.
- $109.99 /month
-Renewal $199.99 month
WooCommerce Hosting
- Designed for e-commerce websites using WooCommerce, a WordPress plugin.
- Comes with features to support online stores, including payment gateways and product catalog management.
- $9.95 /month
-Renewal $26.99 month
Bluehost often offers promotions, coupons and special offers to customers during their initial term. Please note that special offers are limited-time promotional prices that are available to new customers and are valid for the Initial Term only, and not for successive or renewal periods.
All Bluehost hosting plans allow you to install WordPress with 1-click.
All plans come with an easy-to-use hosting control panel where you can manage your hosting, create databases, etc.
The cost of hosting a website can vary significantly in relation to the number of features and parameters. Bluehost offers several hosting bonquets based on a number of features offered. The following main features determines the cost of hosting plans;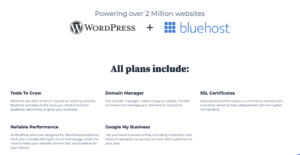 Number of websites hosted
Number of visits er month
Storage size
Marketing features – SEO, email marketing
Security features — malware, data privacy, ssl etc
Pro tools – plugins, multi-step management, performance insights etc
Click HERE to view the Bluehost comprehensive pricing.
Bluehost shared hosting is in particular popular with beginners and small businesses  due to  its cost-efficiency, accessibility and ease of use thanks to the vast resources and tools included. Its perfect for beginners who want to quickly get a new website online. The shared hosting plans come with 24/7 customer support, automatic malware scans and seamless WordPress installation and customization with WonderSuite.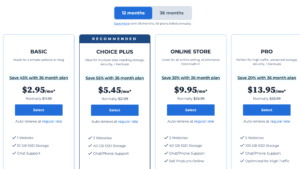 Bluehost Web Hosting: Pros and Cons
Pros
Cons
#1. Affordability: Bluehost offers competitive pricing, making it an excellent choice for budget-conscious individuals and small businesses. Their introductory prices are particularly appealing.
#2. Reliable Uptime: I've experienced consistent uptime with Bluehost. My websites have been online nearly 99.9% of the time, which is crucial for my online presence.
#3. User-Friendly Control Panel: Bluehost's cPanel interface is straightforward to use, even for beginners. It's well-organized and includes a wide range of tools for managing websites, databases, and emails.
#4. Excellent Customer Support: Their customer support is impressive. The support team is available 24/7 and is responsive, knowledgeable, and willing to help with technical issues and questions.
#5. Free Domain Name: Bluehost offers a free domain name for the first year, which is a nice cost-saving bonus for new website owners.
#6. Quick site setup: You can easily get your site up and running in no time with their intuitive and guided step-by-step setup. The chat support feature in real-time comes in handy in case of a challenge.
#1. Renewal Costs: While the introductory prices are attractive, the renewal costs can be significantly higher. It's essential to be prepared for the price increase when your initial contract term ends.Resource Limitations:
#2. Bluehost's shared hosting plans have resource limitations that may not be suitable for websites with high traffic or resource-intensive applications. Consider upgrading to a more robust plan if your website grows.
#3. Charges for site migrations: If you want help to migrate your site to a new platform , Bluehost charges at least $149, which on a higher side.
As a small business owner and blogger, I've used Bluehost for my web hosting needs for the past two years. In this review, I'll share my experiences and thoughts on their web hosting services.
User Experience
My experience with Bluehost has generally been positive. Setting up my websites and configuring email accounts has been a straightforward process. The control panel is user-friendly, and their one-click installer makes it easy to install popular CMS platforms like WordPress.
Quality and Durability
Bluehost's hosting services have been reliable in terms of uptime and performance. I've rarely experienced any server-related issues, and their infrastructure seems durable and robust.
Value for Money
Bluehost is an excellent choice for individuals and small businesses looking for an affordable hosting solution. The introductory prices are appealing, but it's important to budget for the higher renewal costs.
Recommendation
I recommend Bluehost for those starting a new website or a small business on a budget. Their reliability, user-friendly interface, and quality support make them a solid choice. Just be prepared for the higher renewal costs down the line.
Verdict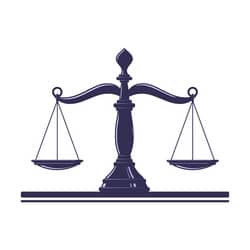 Bluehost is no doubt a haven for beginners that are setting up a website for the first or even the second time. For a blogger who's getting started, Bluehost will enable you to a smooth start without any worries of technical jargon.
If you factor in the customer support features and the easy-to-navigate cPanel, Bluehost ensures your learning curve is as short as possible while ensuring highest availability time for your website.
All said and done, always remember that the quality and performance of web hosting services can change over time, so it's always a good idea to check more recent reviews and compare options before making a decision.
Isn't time for you to try Bluehost?
Jeff
Safariaffiliate